Industries
Quality Crate & Packing Solutions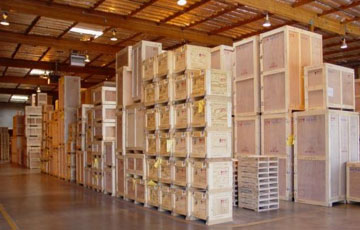 With over 50 years of experience in packing and transportation, Express Packing is a leader in the industry with a reputation of excellence. Whether you need one crate to ship a fragile oversized item or 10,000 boxes to shipped automotive parts or heavy machinery, we got you covered. We design and build custom packaging for all applications. No job is too big.
We ensure customer satisfaction and on-time delivery. With over 39,000 square feet facility and top of the line equipment, our skilled professional builders can meet your demand. We use the highest quality materials to guarantee your items are shipped safely around the globe without worry. You can count on us.
Custom packing, blocking, and bracing
ISPM-15 certified crates for international shipping?
Industrial equipment and machinery
Government, military, & dangerous goods
Automotive parts
Oversized/ Overweight items
Appliance Pallets and skids
Restricted cargo meeting UN regulations
Insurance
With the diversity of our clients products, Express Packing has become an innovator of dependable and practical packaging for domestic and international transit using the most effective packing materials available.